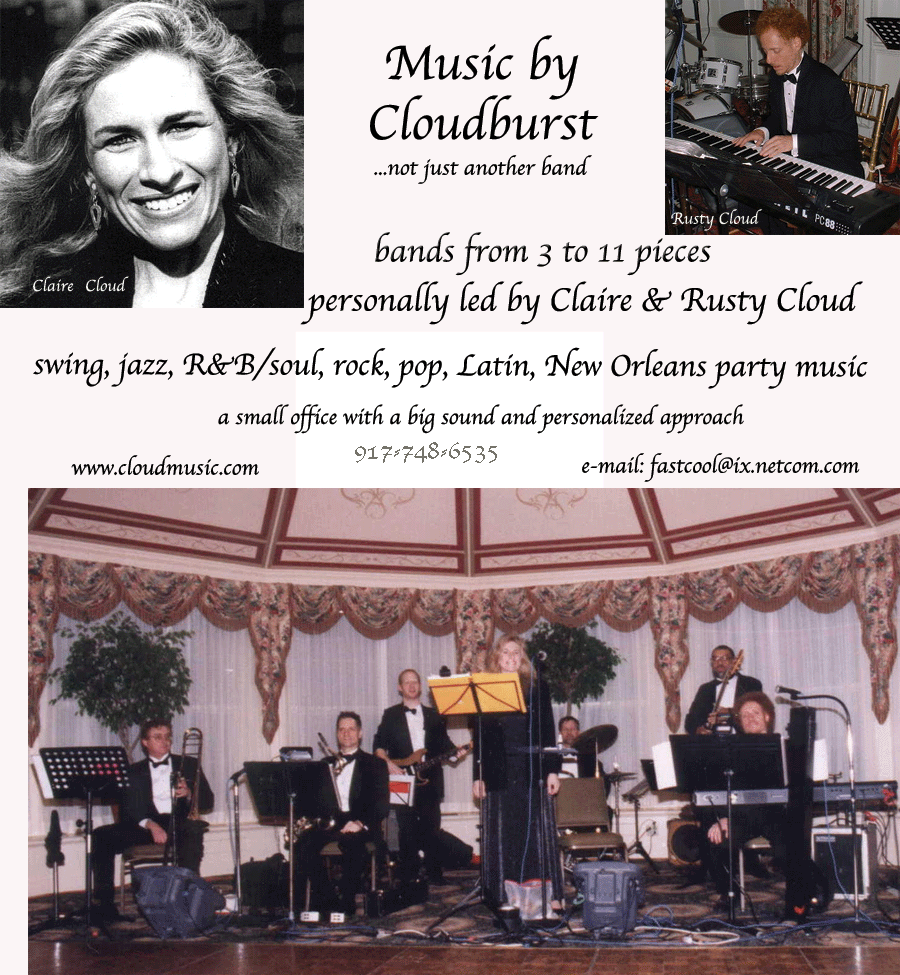 This is the cyberspace home (cloudmusic.com) of Claire and Rusty Cloud who co-lead bands called Music By Cloudburst and offer their original music for sale through their company called Cloudburst Productions.

Music By Cloudburst supplies music for parties, weddings, corporate events, benefits, bar mitzvahs and birthdays. Our bands range from 3 to 11 "pieces" or musicians, depending on the style of music that is selected by our clients. We specialize in jazz, swing, rhythm and blues, soul, rock, New Orleans party music and Zydeco. We also do sets of ethnic music, such as Jewish or Italian traditional songs.

Cloudburst Productions offers several CD's of original music by Rusty Cloud and Claire Cloud and Rusty's band called S'Killit.

Rusty and Claire are also singer/ songwriters, composers, arrangers and producers. They are often commissioned to write "tribute songs" for special guests at parties.